Chances are, if you work in service, you've had a Deaf customer. If you don't sign, the language barrier could leave you wondering how to connect.
ASL in Customer Service
Working with the public is about communication. That's why Ugly Duck Coffee in Rochester, NY, hosted an ASL crash course in late 2017 for local baristas. It included relevant terms such as "coffee", "hot", and "want".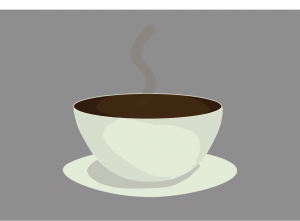 Wait– I don't know ASL yet… what can I do?
Easy! If you don't know sign language, having a pen and paper handy can facilitate quick communication with Deaf customers.
Deaf Callers
This is made possible through VRS (Video Relay Service). What happens is the following: the Deaf caller makes a call, then they are dispatched to a sign language interpreter with a video screen, then interpreter and the Deaf caller will call you (the hearing person). When you pick up the phone, the interpreter may explain that it is a Deaf caller on the line, and go on to vocally interpret and everything the Deaf person signs and vice versa.
For these situations, stick with your typical, high quality customer service routine.
Face to Face (with an Interpreter)
The interpreter is there to facilitate communication, and ensure understanding for all people involved. Remember, they're not the person you're meeting with!
Directly address the Deaf person and let the interpreter work. If there are any miscommunications work with the Deaf client and the interpreter to figure out the mistake.
In Essence
Treat Deaf people with respect, as you would any other customer. Everyone comes for the same reason: good service. Make efforts to foster communication and adapt to what your customer needs.
Be back soon with more etiquette, culture, and information!
-Sign Language Blitz
CHECK US OUT on social media!